Don and the Wanderers were from Belding, Michigan, about 30 miles east northeast of Grand Rapids. Brothers Don Thompson and Robert Thompson founded the Flying Mustangs in 1963, with Don on guitar and his brother Robert on bass. They changed their name to Don and the Wanderers in 1964.For the next seven years the band would practice in the Thompson house. Their father Russ Thompson became their manager once they started taking paying jobs.The band's first drummers were Steve Whitford then Tom Devers. In 1965 the band added Jayne Traynor on vocals, and a rhythm guitar player. The following year Janet Sinclair became the drummer. In 1967, Jayne left the band and Dave O'Brien joined on keyboards. At this time Robert Thompson moved to rhythm guitar and Michael Bresnahan joined on bass. Bresnahan had been taking lessons from Robert, and his first group was Davy James and the In Men from Grattan.
Their only 45 was recorded at Audio Studios downstairs from the WKYC station in Cleveland in Spring 1968, and released with an orange Kustom label.
Producer Dick Wagner had them cut his original song "On the Road" for the A-side, a song he had done with the Bossmen the year previously with little chart success. This version has a progressive style for early 1968, with elements of the heavier sounds that were coming over the next few years.
For the flip they cut a mid-tempo pop number, "Sleepin' in the Sun". If it's a Dick Wagner song, it's not included in his BMI listing. The transfer featured here has better sound than the 45, and is also about twelve seconds longer, as the 45 fades earlier. They pressed 500 copies, selling more than 400 of them.
The band continued until 1972, playing many of the same clubs as Ted Nugent, Bob Segar, and The Frost.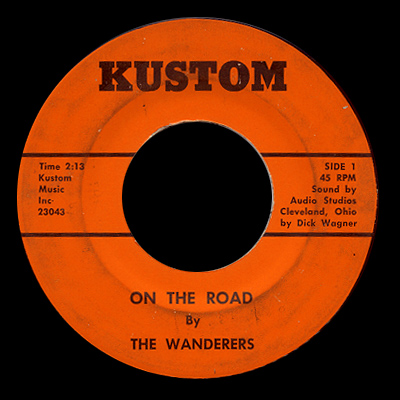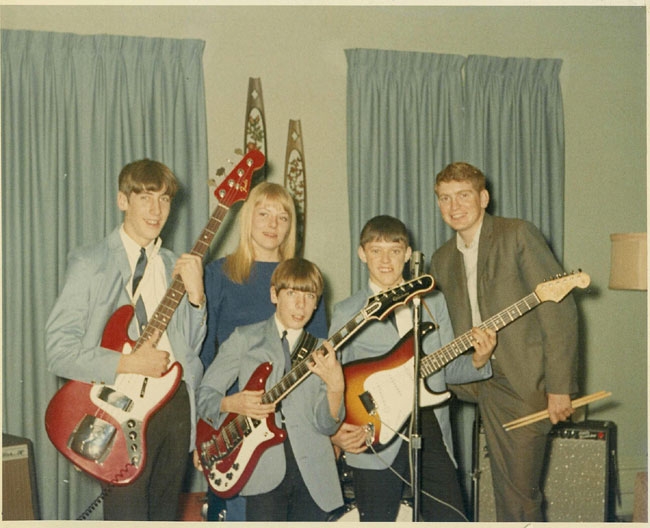 Don Thompson told me more about the Wanderers:
I started playing guitar in August of '63 at age 10. Been doing it ever since. The band started out with my brother on bass and me on lead guitar and we just added members as we went along. Starting with the Ventures and grew into top 40 and then to heavy metal if you could call it back then. Led Zeppelin, Hendrix, The Doors, SRC, Amboy Dukes towards the end.

1966: Jim Wilson on rhythm guitar, Jayne Traynor, Don Thompson, Bob Thompson and Janet Sinclair on drums.

Left to right: Jayne Traynor, Don Thompson, Bob Thompson, Tim Harris on keyboards, and Janet Sinclair.

As a quartet: Don Thompson, Steve Connor on bass, Bob Thompson now on rhythm guitar, and Janet Sinclair.

Late 1967, with new members Michael Bresnahan and Dave O'Brien

My father managed the band, built our band trailers, drove us to gigs, handled everything about the band. He had a gift of listening to a song on the radio, and could predict what song was going to be a hit. He'd buy the 45 record, and made sure we had our parts down and ready for each practice, and by the time the song hit #1 we already had it in our song list. I remember dad as one who took a chance on a 10 year old kid wanting to play guitar. He didn't know if I had any talent or if I would stick with it, but he bought the best guitar to make sure I had a chance to learn on.

He made sure we worked, got paid for what we did, and we used that money to invest in better equipment. He taught us to do our best. Dad was not just our manager, but wore many hats, driving sometimes for hours in snow storms to get us to gigs and then hours to get us home. All the old band members I keep in contact with, say he was their friend. Not many teenagers would say that about most adults.

In West Michigan in the '66 to '69 era there were The Quests, Lynn & the Invaders, and the Soul Benders that recorded 45's. Another great band was the Rainmakers out of Traverse City. It was very competitive back then.

We were a working band, most years we would have at least 45 to 50 weeks booked somewhere. Back then, every high school sponsored after-game dances. There were teen clubs all over Michigan to play. We played all over Michigan, from the west shores, South Haven to Traverse City, Rose City, West Branch, Bad Axe, Lansing, Detroit, just about any town that had a teen center, we've played it.

In 1966 there was a huge teen center in Grand Rapids called "The Place". We won some of their Battle Of The Bands and we opened for the Music Explosion at The Place. I think that was sometime in '67.

In August 1969 we were the opening act for Alice Cooper, in Hastings, MI. The name of the club was The Cobra. We had a wall of Kustom 3×15 cabinets and PA. Alice and the band got there, and realized the club didn't provide a PA for them to use. The club was set up with a stage at each end of the main room. We did our first set, and wheeled our PA to their stage for their first show. The management had sold tickets for two shows, so they cleared the building and we did our second show for the late crowd, and wheeled our PA back for their second show.

I remember was Alice was in a really good mood and started swinging his (our) mic and the connector came loose and Alice launched our mic across the room and it hit the wall. Needless to say it didn't work after that.

We met Dick Wagner through our booking agent. It was really important at that time to do a record for local radio play, so we met Dick, and he sold us the two songs we did, and he produced them. "On the Road" was side one and "Sleeping in the Sun" was the flip side. I was 15 at the time, it was huge to actually be making a record.

We recorded the songs in Cleveland and at the time of the recording Janet Sinclair was our drummer. The lead guitar intro on "On the Road" was done using a Fender Telecaster, a Mosrite Fuzzrite and recorded at half speed and played back full speed to get that octave up. I guess it was not cutting edge for the time but was effective.

We recorded on half inch tape and then transferred to 1/4 inch tape. The studio didn't transfer just the masters but transferred all the takes so when the record company got the tape, they had no idea which was the master and didn't bother to call us to see which take was the master, so we ended up with 500 45 RPM records with volume drops and gains. The MP3's I sent were the masters and my brother had them done just last year from the original tape.

The record did get some local airplay, as did most of the local bands, [though] not as much as the Grand Rapids bands. At least we had the experience of recording and being part of that era. That was our only recording, we never did try it again.

As the photos show there have been lots of members over the years, I guess you have to make changes when they want something different. Some stayed for a few years, some made it less than a year. I've have the pleasure of working with lots of talented people through the years, yet marked with a lot of tragedy. The keyboard player and his brother were killed in a car accident in 1971, our main bass player's brother joined the band on guitar in 1970 and was killed years later in a crane accident. Jayne was killed in a car accident in 84, so I guess I'm the lucky one.

Janet left the band a month after the recording and we replaced her with Jack Petersen. Jack and I are still working together playing music 40 years later. The Wanderers photo and 45 record are displayed in our Belding Museum. Never thought I'd be displayed in a museum while I was still alive!

One of my last bands was called exit 69 and I had a female singer onboard on that project. We worked for seven years and she and her family just moved to Texas. There are six tunes on the site that we recorded in the bass player's spare bedroom, one person at a time is all that would fit, but I think it turned out a good demo.

My newest project is called LoRyder, we concentrate on all the one hit wonders of the 60's and some Beatles. It's funny how we can play songs 40+ years old and people in their mid 20's will be singing right along with the band.

As far as what we are doing today, Bob now works for Negri Bossi Injection Molding Machines in Michigan and surrounding states. Don is an Independent agent for Aflac and holds a patent and manufactures the Tremorbender B String Bender for electric guitars – www.tremorbender.com. Janet is married, lives in Florida and still drums, and has several grandchildren who are musicians. Mike is in Everett, Washington and is an electrician. Jack is now semi retired.

Don Thompson, November 2009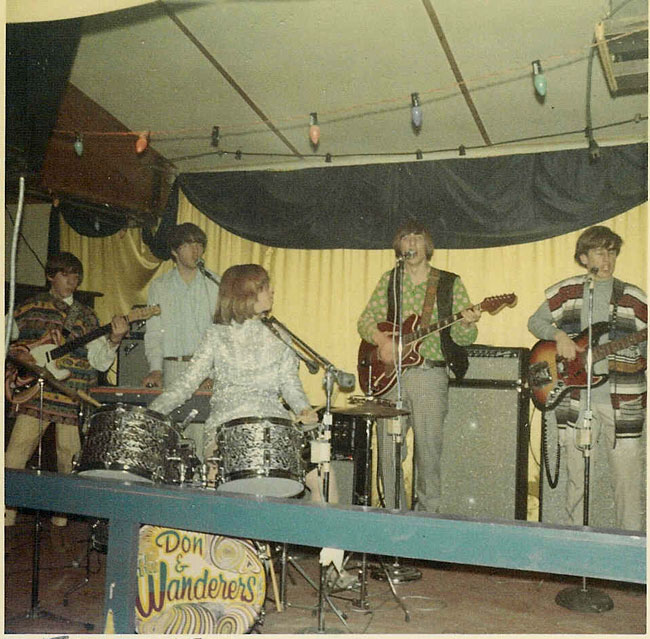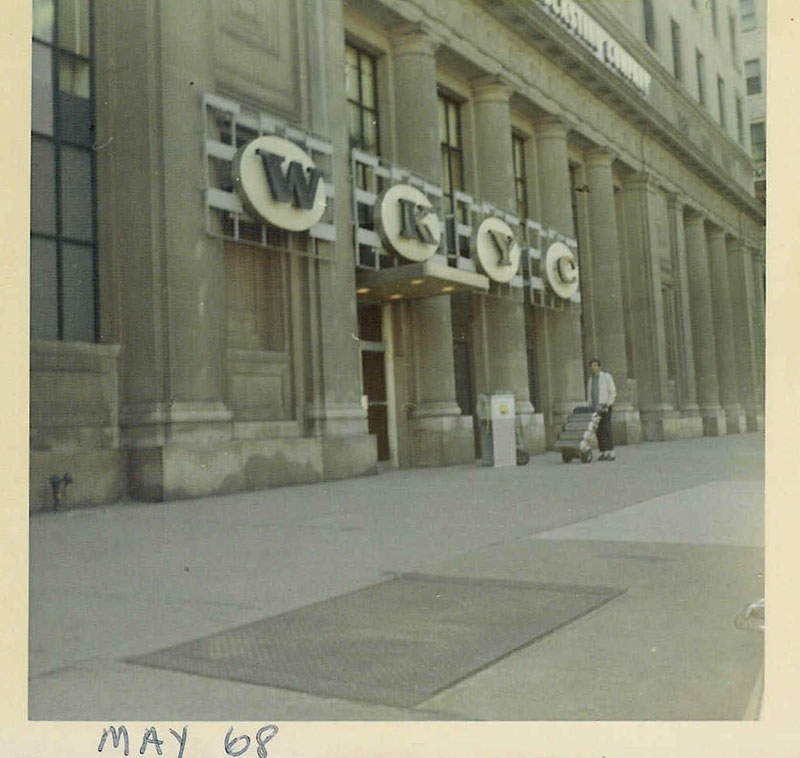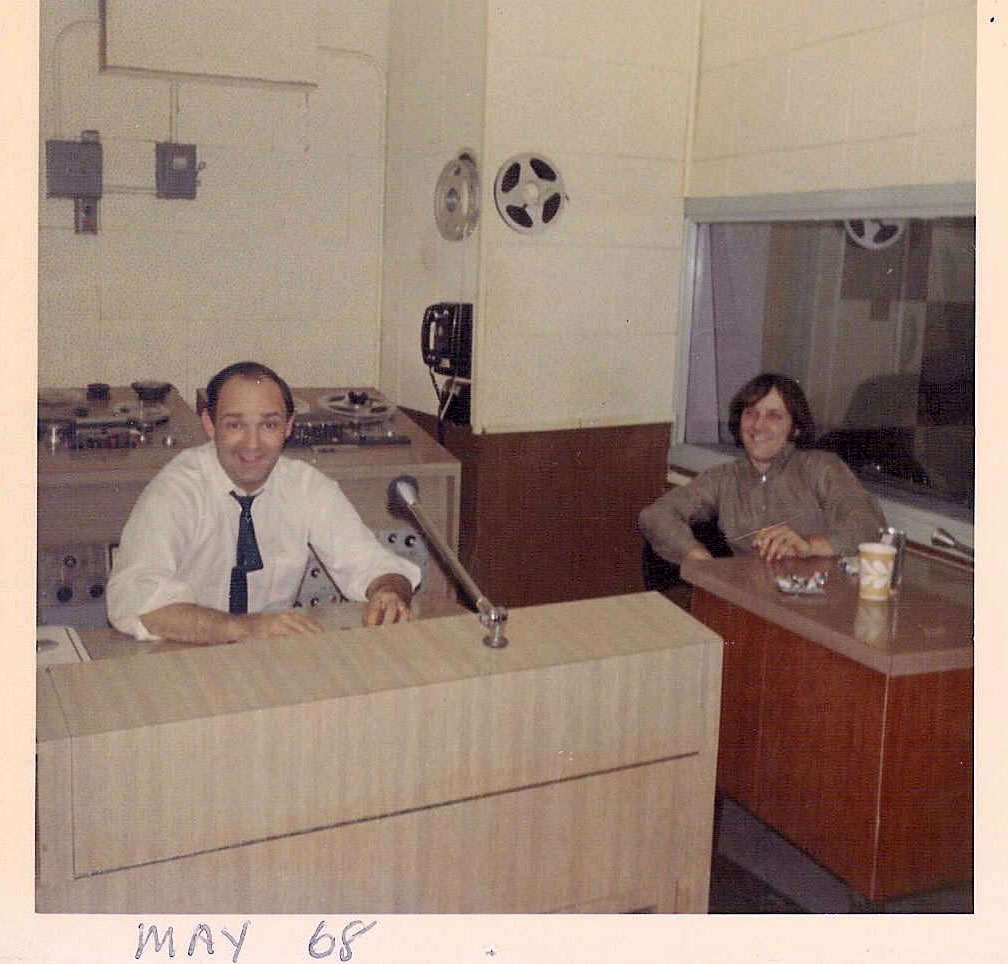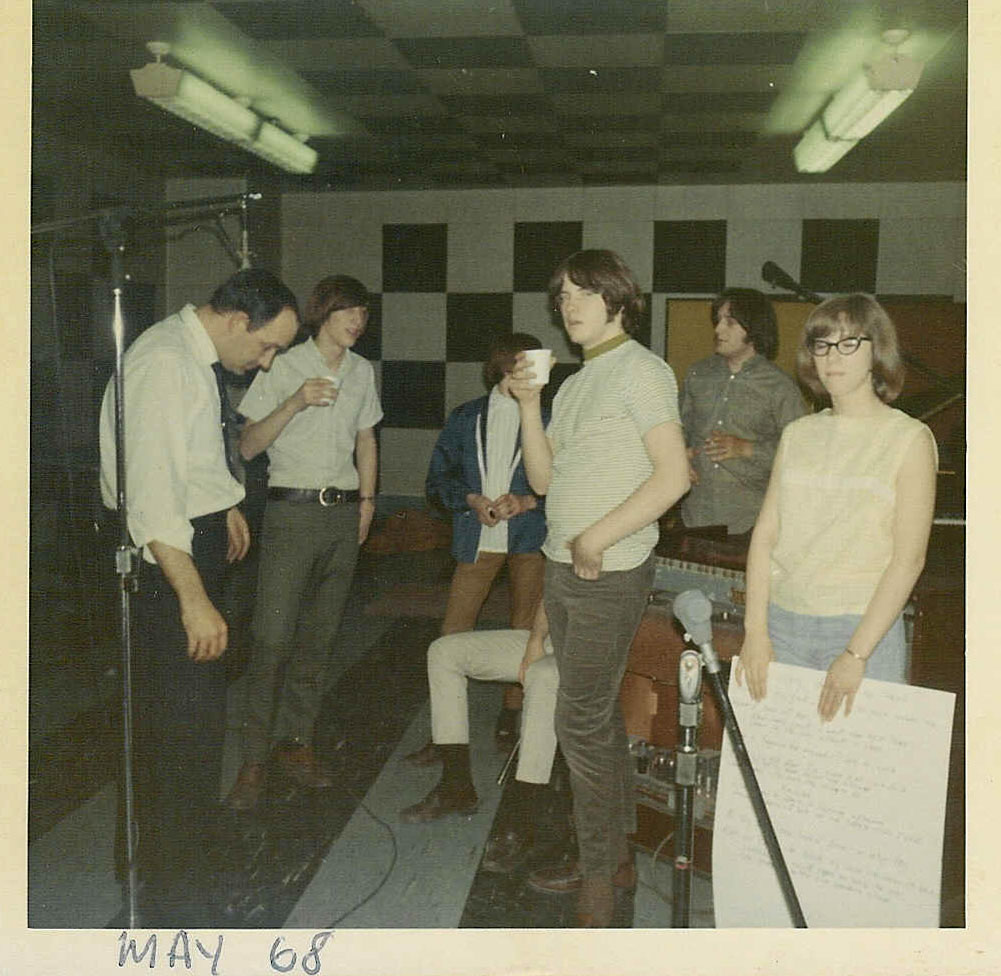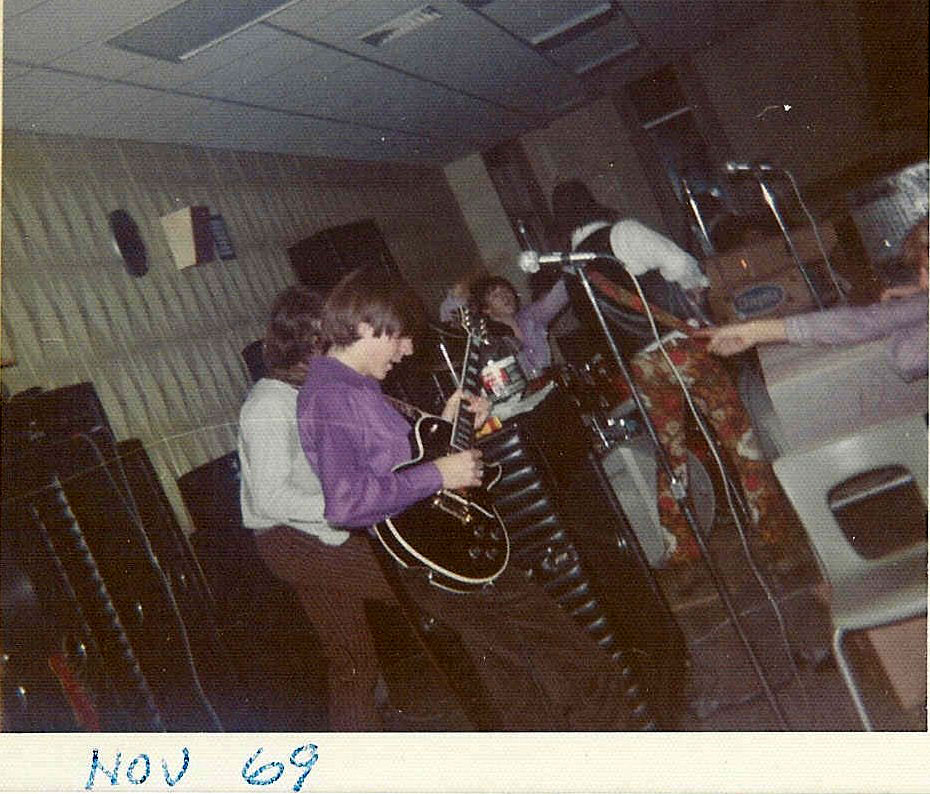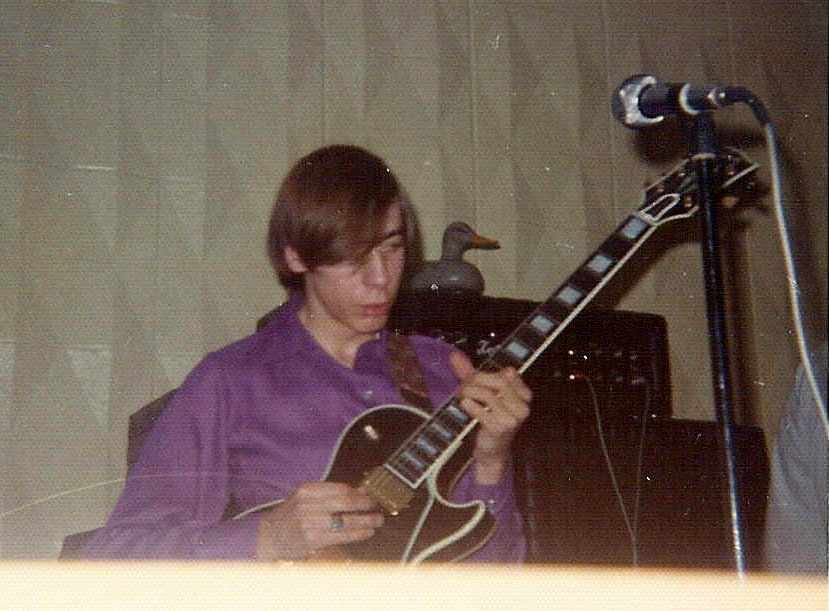 In 2007 Don and the Wanderers featured in a local Daily News article.Thanks to Mike Markesich for the 45 scans, and special thanks to Don Thompson for sharing his photos and band history.